Auto Upholstery Repair in Los Angeles
Our company is one of the best places for repair auto upholstery shop in Los Angeles. We provide auto interior repair services for leather, vinyl and cloth upholstery. The price may vary and depends on a type of auto material and difficulty of repairing, installations. We can fix minor and major damages in auto leather, vinyl and fabric upholstery.
Car Leather Seats Repair
Professional replacement and repair leather upholstery for cars, motorcycles, boats and marines. Only high-quality and original leather, warranty for our services. We can repair damaged, ripped and worn out leather and complete replace seat covers. Cars with premium packages have leather auto interior as Mercedes, BMW, Infiniti and luxury like Rolls Royce, Bentley, Ferrari.
Car Vinyl Seats Repair
Repair and replacement car vinyl, fixing a problem as tears, holes and damaged upholstery. Repair vinyl material is much cheaper than leather, so you can save on it. We use special automotive vinyl for seat upholstery. Vinyl seats are popular for sport and middle-cost cars like Nissan, Volvo, Jeep and Chevrolet.
Car Cloth/Fabric Seats Repair
Also, we do repair fabric car interior. This is most the cheaper way to restore your interior, but in some case, each model of car has specific style cloth material. Cloth material very often uses for a basic package of cars like Honda, Toyota, Hyundai, Kia and Ford.
Frequently asked questions (FAQ)
How much does repair upholstery cost?
It depends on vehicle model and year, kind of material. For free estimate – call 310-435-8417.
How long will it take to repair leather, vinyl or fabric auto upholstery?
Repair seat upholstery takes 1 full day. More seats, more time. Moreover, it depends on material and style of upholstery.
What kind of material do you have?
We have special catalogs with vinyl, leather and fabric materials. You might choose witch material do you want based on our professional recomendation.
Could you repair just a damaged leather, vinyl part?
Yes, we could. We can repair only damaged pieces as keep good condition material.
Should i drop off my car in your shop?
Yes, you should. Another way, you may bring just a seats or damaged leather, vinyl or cloth covers, upholstery.
If you can't find the answer what you're looking for about automotive leather and vinyl repair in Los Angeles, please Contact Us.
Business Cell Phone
310-435-8417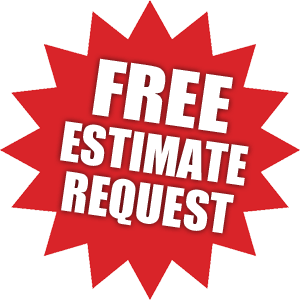 Business Adress
5600 Venice Blvd #B Los Angeles, CA 90019
Business Hours
M-F 8:00 AM – 5:00 PM
Sat 8:00 AM – 1:00 PM