Car Interior Door Panel Repair in Los Angeles
If you're looking for the best place for replacement auto interior door panels, recovering handles or arm rests, our shop is the right place. We are high-level auto upholstery, and we take care of your car. Most common problem with auto interior doors:
door panel upholstery starts fell off;
door panels trim has tears and scratches;
interior door handles or armrest upholstery damaged;
the color of auto door panels faded;
door panel wood is damaged or it doesn't hold to frame;
buttons, locks aren't working.
It doesn't matter which door you want to replace, driver or passenger, front or rear. Furthermore, some parts of a trim panel like door handles, window cranks, plastic clips or hand rests could be seriously damaged or missing. Don't worry, we will repair it or order a new one.
To fix your door panel upholstery, we have to take apart it from a metal frame, unscrew it and disconnect lights and buttons, handles. Next step is taking off arm rest and old upholstery. For almost all classic cars we do restoration interior door panels, because the wood (cardboard) isn't strong and straight. If your car doesn't have any problem with wood or its made from plastic, we skip this step. For replacement vehicle door panels, we glued or attached vinyl, leather or fabric, making stitches if it's necessary. Finally, when we reupholster door panels, the last step is put it back in your car.
Custom Upholstery for Car Interior Door Panel and Armrest
If you are tired of your old door panels and would like make some changes in the auto interior, we will help you. Our auto upholstery shop provides custom auto door restoration: you can choose any style and any color for your door panels upholstery. We are able to do it with leather, vinyl, fabric or suede material, with any unique combination of lines and stitches.
In addition, we can replace armrest: recover with new upholstery in your choice, refresh and fix faded color, repair foam and moving mechanism. After our work, you will feel absolutely new arm rest in our door panel or on top of a console.
Frequently asked questions (FAQ)
How much does repair door panels cost?
It depends on the vehicle's model and year, kind of material (vinyl, fabric or cloth, leather, suede) and type door (driver, passenger, front or rear). For free estimate call 310-435-8417.
How much does reupholster armrest cost?
It depends on the vehicle's model and year, kind of material (vinyl, fabric or cloth, leather, suede), stitches and foam condition. For a free estimate call 310-435-8417.
How long will it take to replace door panel?
It will take 3-4 hours for simple projects and up to 1-2 days for door restoration.
What kind of material do you have?
We have a lot of automotive upholstery material. You should decide, how far you can go. We can install an original material or custom one, luxury suede, leather or cheaper cloth, fabric or vinyl.
Could you order missing parts for my door?
Yes, we could. We can repair or replace interior trim like the armrest, door handles, switches, buttons and lights.
Should I drop off my car in your shop?
Yes, you should. If you'd like to replace just armrest, we can unscrew it and let you go.
If you can't find the answer what you're looking for about repair or replace car interior door panels in Los Angeles, please Contact Us.
Business Cell Phone
310-435-8417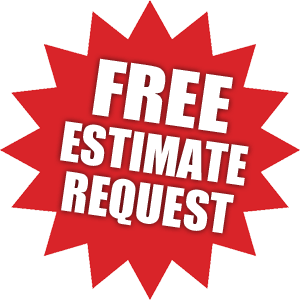 Business Adress
5600 Venice Blvd #B Los Angeles, CA 90019
Business Hours
M-F 8:00 AM – 5:00 PM
Sat 8:00 AM – 1:00 PM