Car Headliner Repair Shop in Los Angeles
Welcome to Best Way Auto Upholstery. Cars older than ten years often have a one and the same defect – headliner (car ceiling upholstery) begins to flake and unglued. In this case, it is blown and begins to sag right over your head. At first, you do not pay attention to it but soon he almost droops and there begins to crumble old sticky foam right on your head, clogging up the whole car.
Most common problems with car headliner fixing in our shop:
– sagging headliner, unglued ceiling material;
– swelling and blown some in some section of headliner;
– fabric material is heavy dirty and doesn't clean up;
– auto headliner material damaged, has tears or chopped;
– auto interior ceiling is too boring and customer wants to change it to custom style.
If you are familiar with it, respect yourself, please contact our professional auto upholstery for repair headliner in Los Angeles. The cost of such services isn't expensive and starts at $150 for the simplest type of headliners. In just half a day, we will return your car with freshness and a new headliner.
We're engaged in repair and restoration vehicle's headliners from simple cars like Toyota Corolla, Honda Civic and Honda Accord, to top class like Bentley, Rolls Royce and Ferrari. The auto headliner repair procedure requires experience and special materials. Our professionals have extensive experience in the automotive repair of any type of car ceiling.
Headliner Replacement and Installation
The first thing we need – to see the problem and the complexity of its solutions. Next, you have to choose the material for your headliner: original fabric, custom fabric material, vinyl, leather or luxury suede headlining. Then we tell you the final price how much does it cost.
To repair and replacement headliner, we need to follow the next steps:
Prepare it to remove from a car: disconnect lights from the auto roof, side, front and rear pillars, headliner console, sun visors and sunroof. In some vehicles, we have to remove the ventilation system.
After disconnecting all electronics, we take out the headliner from the car.
Next step is cleaning the old material, removing old foam.
Finally, we starting to glue new headlining material. For this step, we use a special and expensive glue, and material that you've chosen (fabric, suede etc.). After gluing, we cut holes for lamps, handles, console and sunroof. The last step is installing back headliner and other parts that we've removed earlier.
In addition, if your car has a sunroof, we recommend replacing sunroof upholstery either in the same headlining material.
Frequently asked questions (FAQ)
How much does headliner repair cost at your shop?
It depends on a vehicle model and year, kind of headlining material. The price starting at $150. For free estimate – call 310-435-8417.
How long will it take to replace headliner?
It will take half of a day for most cars. If you'd like to restore headliner for cars like Rolls Royce and Bentley, it might take one-two full days.
What kind of material do you have?
We have a lot of automotive headlining materials, any texture, and color at your choice: fabric, vinyl, leather, luxury suede.
Could you recover pillars only?
Yes, we could. Each pillars would be cost around $20 for headlining recovering.
Could you reupholster my sunvisor and sunroof?
Yes, we could. We recommend do recover headliner, sunroof and sunvisors together. In this case, we give to you discount.
Should I drop off my car in your shop?
Yes, you should. Also, you might remove headliner and bring in to our shop separately.
If you can't find the answer what you're looking for about repair or replace headliner in Los Angeles, please Contact Us.
Business Cell Phone
310-435-8417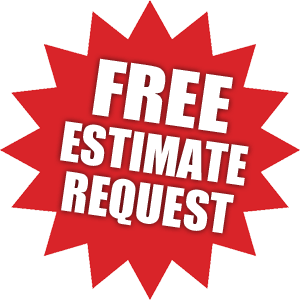 Business Adress
5600 Venice Blvd #B Los Angeles, CA 90019
Business Hours
M-F 8:00 AM – 5:00 PM
Sat 8:00 AM – 1:00 PM