Leather Car Seat Repair in Los Angeles
We do complete car seats upholstery replacement, partial repair and refurbished leather, vinyl and cloth covers. Our workers have high-level skills and a lot of experience working with auto interiors. For reupholster car seats we're using original quality automotive materials. After our works, you'll get absolutely new seat upholstery with warranty.  Our company, Best Way interior can help you with:
reupholster car seats;
repair leather car seat;
repair vinyl car seat;
repair fabric (cloth) upholstery for seats;
fix tears, holes, cuts and burns;
stain removing and seat color restoration.
When you love the vehicle, take care of it and keep auto interior always clean and shiny. If you have some problems with car seat upholstery, whether cloth, vinyl or leather, come into upholstery shop and we will help you to fix any problems.
Leather and Vinyl Seat Covers Repair Shop
This process requires professional skills and experience. You can repair your car seat upholstery with Best Way and get a perfect result, save time and money. First step to reupholster auto seat is pull it out of a car. Warning, a car seat is very heavy and you should know how to disconnect wires and cables, do not do it by yourself! The second step is removing covers that should be replaced. Next step is to cut new material and replace damaged parts. Finally, last things are installation seat covers and put it back to the car.
Reupholster leather, vinyl or fabric seat cost less than your comfort, doesn't it? Actually, the price for repair leather upholstery will be more than vinyl and fabrics, cause material prices are higher. Also, price depends on vehicle model and year.
Repair Car Seats: Frame and Mechanical Parts
When a car seat is stuck and rails are broken or switch button doesn't work, we can fix it. Furthermore, some auto seat frame got damage and cracked, it's not safe to drive like that. In this case we have special welding services and might fix any problem with frames. Welding seat frame requires taking off upholstery, plastics and foam.
Repair Padding and Rebuild Foam for Car Seats
While using auto seats can be worn out, upholstery starts ripping and foam comes out. Very often we might see it on driver cushion and front passenger seats. If it happened and you want to fix it, we can help you and rebuild foam. We do auto seat foam reshape for any cars type. The procedure includes removing old upholstery, add complete new foam or reshape and fix old one, install back upholstery and clean up.
Frequently asked questions (FAQ)
How much does seat upholstery repair cost?
It depends on a vehicle model and year, kind, a condition of material and foam. For free estimate – call 310-435-8417.
How long will it take to replace seat cover?
It will take 1 full day, but if you would like to add extra services as frame welding or foam reshape it could take a little bit more time.
What kind of material do you have?
We have a lot of automotive materials: leather, vinyl, fabric and suede.
Could you replace just dammaged upholstery parts?
Yes, we could. We can replace only one or few pieces of seat cover.
Should i drop off my car in your shop?
If you can't find the answer what you're looking for about repair leather seats, vinyl covers in Los Angeles, please Contact Us.
Business Cell Phone
310-435-8417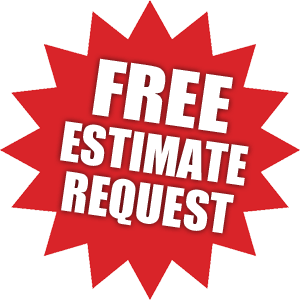 Business Adress
5600 Venice Blvd #B Los Angeles, CA 90019
Business Hours
M-F 8:00 AM – 5:00 PM
Sat 8:00 AM – 1:00 PM