Sun Visor Replacement in Los Angeles
Life without a car in California is the same thing as the car without sun visor in Los Angeles – it's impossible. From the burning sunlight, which shines here whole year, you must protect himself with your car sun visor. But what if your car sun shade is damaged, broken or its upholstery ripped or dirty?
You have to do replacement sun visor. So, how to do it? The first step is to remove the visor brackets and take out of your car. For this step, we may need a screwdriver or additional tools. In some models of cars, like Bentley, Rolls Royce, Ferrari it's very difficult to do. We do not recommend doing it yourself, you can damage car sunvisor, and this mistake will cost big money.
In the next steps, we need to prepare it to sunvisor repair. You have to take out old sun visor upholstery and fix plastic or wood panel. These are just the first steps. For all this, you need special tools and materials. Without the experience of these works, to do this you'll not be easy.
Our auto upholstery offers a wide range of services, and auto sun visor replacement and sun visor repair are our jobs! We can help you to choose custom or select original best upholstery material for your vehicle:
leather;
vinyl;
fabric;
suede.
Of course, you can try to do it by yourself, but you lose a lot of time and nerves, because this isn't easy. The best solution in the situation is to find a good auto specialist in the local area. Our company, Best Way Auto Upholstery can help with reupholstering sun visor of your vehicle and it'll look like new. We do our job professionally and give a guarantee of quality.
Restoration sun visor in Los Angeles
Also, we're doing full interior restoration of old cars. And as often happens when you don't have the original sun visors it isn't a problem. We'll design and make for you all missed parts which will look like the original.
So, you can ask us today how much costs sun visor replacement, just call at 310-425-8417. Also, you can welcome to our shop for free estimate 5600 Venice Blvd. #B, Los Angeles, California, 90027.
Frequently asked questions (FAQ)
How much does sun visor repair cost?
It depends on current condition (ripped upholstery, damaged plastic etc.), kind of material and type of sun visor. For free estimate – call 310-435-8417.
How long will it take to fix my sun visor?
It will take 1-2 hours, but if we have to repair or replace wood or plastic, it might take a little bit more time.
My sun visor is missing, can you order it?
Yes, we can order and install it.
Should i drop off my car in your shop?
No, you shouldn't. You can just drop off the part and we let you go. Also, we can take out your sun shade and let you go. After a couple of hours, you can come back and pick it up.
What kind of material do you have?
We can wrapped your sunvisors in leather, vinyl, fabric or suede.
If you can't find the answer what you're looking for about repair or re-cover sun visors in Los Angeles, please Contact Us.
Business Cell Phone
310-435-8417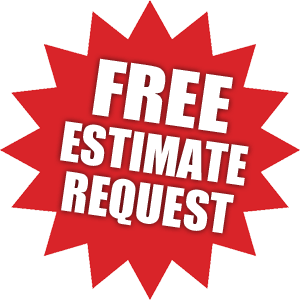 Business Adress
5600 Venice Blvd #B Los Angeles, CA 90019
Business Hours
M-F 8:00 AM – 5:00 PM
Sat 8:00 AM – 1:00 PM