Car Sunroof Repair in Los Angeles
Automotive sunroof could be included in a package of your vehicle. It's sliding part on a car's roof, which you can open and allow fresh air and light into your auto. Sunroofs and moonroofs are very popular in Los Angeles, cause almost whole year weather is good in California and drivers happy to drive with fresh air and more light inside a car.
Once in a while, if you have automatic or manual sunroof shade, you could find some problems as sunroof is stuck or starts leaking, sagging headliner or just broke a glass. To prevent these problems, we strongly recommend visiting sunroof maintenance in Los Angeles.
The sunroof system including more than a dozen parts, and if something was broken, don't worry, Best Way Auto Upholstery can help you with:
fix sunroof leaking;
replace sagging upholstery;
replace sunroof glass;
replace rubber seals;
replace track components;
repair issues or tune up sunroof motor;
replace sunroof or moonroof frame;
repair or replacement control unit and switch.
Reupholstery Car Sunroof
If your car has more than 10 years old, fabric upholstery on vehicle roof starting unglued, sagging and falling down. The same thing with a sunroof unit. For reupholstery automotive sunroof we have to take apart all unit from the car, prepare it, clean it and glue new fabric or custom material. It's not so easy as you thought. Also, we can install custom upholstery material for your sun roof.
Frequently asked questions (FAQ)
How much does sunroof repair cost?
It depends on a vehicle model and year, type of problem. If you want to replace sunroof upholstery, the price also depends on a kind of material. For free estimate – call 310-435-8417.
How long will it take to repair my sunroof?
If you have a mechanical problem and we need to replace some parts, it could take 1-2 days. To repalce upholstery material it will take 1-2 hours.
My sun roof needs some services, could you help me?
Sure, we are doing full maintenance and lubricate any kinds of a car sunroof. Furthermore, we'll take care about it and fix mechanical issues with motor, switch or frame.
What kind of material do you have to recover my sunroof?
We have a lot of automotive material, we could you original or do with custom: vinyl, suede, fabric and headliner material, etc.
Should I drop off my car in your shop?
Can I get some discount for my sunroof services?
Yes, you can get a discount if you will recovering headliner and sunroof together.
If you can't find the answer what you're looking for about sunroof or moonroof repair in Los Angeles, please Contact Us.
Business Cell Phone
310-435-8417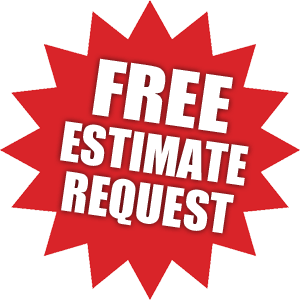 Business Adress
5600 Venice Blvd #B Los Angeles, CA 90019
Business Hours
M-F 8:00 AM – 5:00 PM
Sat 8:00 AM – 1:00 PM