Car Interior Restoration in Los Angeles
Best Way Auto Upholstery provides full interior restoration of classic and antique cars. We specialize in domestic and foreign car upholstery restoration. You may choose original or custom way. Classic car restoration interior might include next auto upholstery services:
Replacement convertible top, hardtop;
Replacement headliner, sunroof and sun visors;
Restoration seats, fix frames and reinstallation;
Recovering door panels and armrests;
Recovering steering wheel;
Replacement carpet and floor mats, installing Dynamate;
Car dash restoration, wrap consoles;
Replacement or cleaning safety belts;
Installation new audio system, dynamics and radio.
Classic Auto Interior Restoration
You have an old classic car with terrible interior and want to restore it. Furthermore, you have some budget for restoration, but you would like to save some money on it. There are two ways of automobile interior restoration: complete and partial.
Complete interior restoration including replacing old parts and recovering seats, door panels, steering wheel etc. with new upholstery. The second way is a partial vehicle interior restoration. In this case, we might salvage half of interior and repair and fix damaged parts: refresh upholstery, replace some parts of seats, clean carpeting, installing new radio etc..
Original Interior Restoration or Custom Auto Upholstery
While you're thinking about restoration car interior, one more way of it is customization. Unique interior design with luxury leather or vinyl, personalized red double stitches or diamond style upholstery for any classic automobile.
We're using only high-quality materials and tools. Our workers have been finishing hundreds of classic car interior restoration for more than 20 years of experience. Check out the shop or call us today 301-435-8417.
Frequently asked questions (FAQ)
How much does auto interior restoration cost?
It depends on the vehicle model and year, type of interior restoration, complete or partial etc. For free estimate – call 310-435-8417.
How long will it take to restore classic car interior?
Complete interior restoration takes 1-2 months. Partial restoration may take a few weeks. Each case is unique, so firstly, we have to take a look at the project.
What kind of material do you have?
We have a lot of automotive materials. For upholstery, we may use leather, vinyl or fabric. Also, you may choose a type of carpet and design of interior restoration.
Could you recovering some classic automobile parts?
Yes, we could. We provide full services of auto interior.
Should i drop off my car in your shop?
If you can't find the answer what you're looking for about complete auto interior restoration in Los Angeles, please Contact Us.
Business Cell Phone
310-435-8417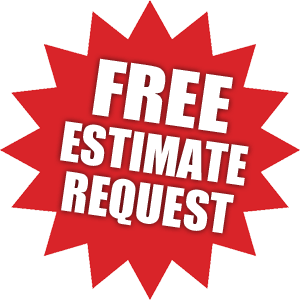 Business Adress
5600 Venice Blvd #B Los Angeles, CA 90019
Business Hours
M-F 8:00 AM – 5:00 PM
Sat 8:00 AM – 1:00 PM