Convertible Top Repair in Los Angeles
Best Way auto upholstery provides wide convertible top services in Los Angeles. Favorite type of car in California is cabriolet, but when you have a vehicle with a convertible top it requires regular maintenance care services. Any problem with convertible tops could be inspected and fixed by our specialists. We can help you with:
Repair convertible top
Fix torn or cut convertible top material
Replacement convertible top
Convertible top rear window replacement
Convertible top pad, headliner repair and replace
Replace or repair vinyl and canvas tops
Fixing mechanical problems
Welding broken frames
Rubber stripes replace and installation, fix leaking
Motor, hydraulic pump repair, and replacement
Also, we might do estimates for insurance companies.
Convertible Top Replacement
We can repair old top, but sometimes had better to replace convertible soft top and install brand new one. We use only original high quality tops for replacement. Here you might choose color and quality affordable to your budget. Replacing cabriolet top requires special tools and skills to do it right. After our top installation will be fit and look as original.
We do replacement convertible top for new and classic cars. Furthermore, we work with domestic, European and Japanese cars: Mustang, Camaro, BMW, Mercedes, Audi, Mazda, Nissan, Porsche, Bentley, Rolls Royce, Ferrari and much more.
Soft Top Rear Window and Headliner Repair
Each cabriolet cars has a glass or plastic rear window. When it has damages or holes, tears or just yellow and you can't see though it, we can help you to fix it. Also, we can reattach separated convertible top rear window and fix it with a special adhesive.
Convertible top headliner should be replaced when it has worn out or damaged, has tears and holes. We can do custom cloth, vinyl or original headliner installation for convertible cars. This process requires special skills and tools.
Canvas and Vinyl Top Installation
Old style cars as Cadillac and Rolls Royce have vinyl or canvas hard top. In addition, we able to wrap Porsche Targa tops with canvas or vinyl material. Best Way auto upholstery provide professional replacement vinyl tops: removing the old one, preparing and install a new one. Moreover, you might choose material and color for canvas hardtop. To replace it right, front and rear windows should be removed and then installed back.
Frequently asked questions (FAQ)
How much does convertible top replacement cost?
It depends on a vehicle model and year, quality of top and material. For free estimate – call 310-435-8417.
My top is stuck, can you fix it?
Yes, we can fix any convertible top issues, replace or repair motors, hudraulic pump, fix leaking etc.
How long will it take to replace my top?
It will take 1-2 full days, but if you would like to replace a headliner, it could take a little bit more time.
What kind of top do you have?
We can order any kind of top, hight quality and budget, any color, original or custom style.
Could you repair just a part of top?
Yes, we could if the top has few parts. Also, we can separately replace top headliner and rear plastic or glass windows.
Should i drop off my car in your shop?
If you can't find the answer what you're looking for about repair or replace convertible tops in Los Angeles, please Contact Us.
Business Cell Phone
310-435-8417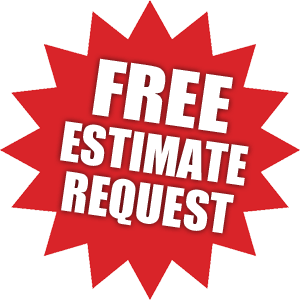 Business Adress
5600 Venice Blvd #B Los Angeles, CA 90019
Business Hours
M-F 8:00 AM – 5:00 PM
Sat 8:00 AM – 1:00 PM