Auto Carpet Replacement in Los Angeles
If you found Best Way Auto Upholstery, replacing a carpet in a car is not such a problem. We offer professional installation and repair of any automotive carpet. When should you think about changing the carpeting of your auto? The reasons may be different:
carpet of your vehicle frayed, faded, damaged, ripped, heavy dirt, mold;

the car has a bad and unpleasant odor, and the smell doesn't go away;

you have spilled coffee, soda or other drinks, as a result, stain and sticky floor;

the age of your car is more than 10 years;

you would like to change the color or material of your automotive carpet.
After prolonged use, your interior car carpet absorbs moisture, dust, and dirt. If you like eating while driving, it's obvious that the floor of your car has stains from ketchup, mustard, or coffee. You can get rid of the problems listed above, and there are a couple of options:
Chemical cleaning of auto carpet: only suitable for new cars.

Replacement car carpet for a new one: when it was torn, worn, or faded.
Replacing and Installing Auto Carpet
The process of installation of automobile carpet isn't easy, and it requires skills and time. We strongly recommend you do not do it by yourself because you lost your time and money. So, to do it right, the car must be prepared: remove the front and rear seats, seat belts, remove all plastics that hold a carpet, floor console, disconnect wires if necessary. Next step – take out the old carpet. Check the floor, if you found some rust, fix it with special rustproof paint.
When your car has more than 10 years old, we strongly recommend replacing padding (material which is located under the car carpet). Padding is using for road noise reduction, as well as to strengthen and align the car floor, save the body from rust and mold. Furthermore, very often, padding also absorbs moisture and begins to sink.
Usually, when we do carpet replacement, we changing padding either.
Besides, to replace auto interior carpeting, we may recommend one more option – Dynamat or Hushmat installation. These are unique sound dumping materials for reducing the lever of road noise more than 50%, reducing heat up to 70%, and minimize any vibration.
For installing car carpet and padding, we are using special high-quality glue, as we add a rubber panel under the pedals, which protects the floor against moisture.
We have a wide selection of materials for repair auto carpet. Briefly, for replacement and restoration we may use the original material, or second way – you can choose custom color and type of material
Visit Best Way Auto Upholstery for installation or restoration carpet of your car. Save your time and money, plus get a quality guarantee for years.
Frequently asked questions (FAQ)
How much does auto carpet replacement cost?
It depends on a vehicle model and year, kind of material, and type carpet. For free estimate – call 310-435-8417.
How long will it take to replace my carpet?
It will take 1-2 full days, but if you would like to add padding and Dynamat installation, it could take a little bit more time.
What carpet materials do you have?
We have a lot of automotive carpet materials with more than 200 different colors: loop, Daytona, grospoint, nylon, cut pile, tuxedo, and Trivette.
Could you replace just a part of my carpeting?
Yes, we could. We can replace a front or rear side, left or right side of interior flooring.
Shall I drop off my car in your shop?
Yes, you shall.
If you can't find the answer what you're looking for about repair or replace carpeting in Los Angeles, please
Contact Us
.
Business Cell Phone
310-435-8417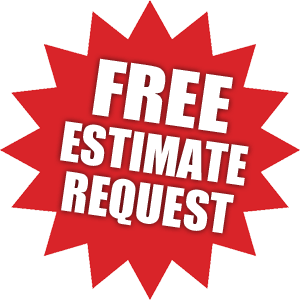 Business Adress
5242 Washington Blvd, Los Angeles, CA 90016
Business Hours
M-F 8:00 AM – 5:00 PM
Sat 8:00 AM – 1:00 PM