Porsche Restoration Shop
Hey Porsche owners and fans! My name is George, I'm the owner of the shop, and I've been working with cars for more than 25 years. Best Way is a high-end auto upholstery based in the heart of Los Angeles. We specialize in German luxury cars like Porsche. If you will search for a Porsche restoration shop, this is the right place. We can help you with:
Complete auto restoration: interior and exterior

Auto upholstery repair: minor scratches, torn, cigarette burns

Convertible hardtop/softop repair

Interior customization
Porsche Restoration in Los Angeles, California
In this video, we show the Classic Porsche 911 S restoration process in Best Way auto upholstery. Complete exterior and interior restoration: new paint, trim, new original upholstery, front and rear seats, rear shelf, carpet, steering wheel, headliner and sun visors. After our works, 1966 Porsche 911 looks fantastic. We also can do it in your car for a reasonable price.
Porsche Convertible Top Replacement Videos
The top is in bad condition: coupe of holes rips and faded rear plastic window. We have to replace the convertible top for the 1997 Porsche Carrera and make it looks beautiful. It took a whole day to remove the old one and install a new top.
Porsche Repair Seats Upholstery
In this video, the 2014 Porsche Boxster 981 convertible in our auto upholstery. Car was in perfect condition, but the interior, actually driver seats, had some damage on leather. We have to repair leather upholstery for this Porsche Boxster. When we replaced damaged parts of leather – car seats look better than used to be.
Porsche Auto Restoration Video Gallery
Feel free to watch some most popular videos from our auto upholstery. Check out the recent Porsche restoration projects, which includes all the models from the oldest to the newest.
Frequently asked questions (FAQ)
How much does Porsche restoration cost?
It depends on vehicle model and year. I will provide you with a 100% free estimate – call 310-435-8417.
How long does it take to restore a Porsche?
Compelte interior may take 1-2 months. If you want to replace leather covers or convertible top it usually takes 2-3 full days.
What kind of material do you have?
We can do an original or custom way. It depends on your budget. We will show you many catalogs with the materials we have.
Could you repair a bottom part of seat upholstery?
Yes, we can replace damaged leather parts. 
Should I drop off my car in your shop?
If you can't find the answer what you're looking, please Contact Us.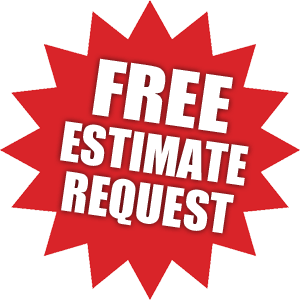 Business Adress
5242 Washington Blvd, Los Angeles, CA 90016
Business Hours
M-F 8:00 AM – 6:00 PM Sat 8:00 AM – 1:00 PM