Bentley Interior Restoration & Repair Shop
Hey Bentley owners and fans! My name is George, I'm the owner of the shop, and I've been working with cars for more than 25 years. Best Way is a high-end auto upholstery shop based in the heart of Los Angeles. We specialize in British luxury cars like Bentley Continental GT, Azure, Flying Spur, Mulsanne, Brooklands, Arnage and Bentyaga. If you are searching for a Bentley restoration shop, this is the right place. We can help you with:
Complete auto restoration: interior and exterior

Auto upholstery repair: seat covers, dashboards, minor scratches, torn, cigarette burns

Convertible hardtop/soft top repair and replacement

Interior customization: headliners, steering wheels, panels and more.
Bentley Convertible Top Repair in Los Angeles, California
In this video, we demonstrate the 2010 Bentley GTC Continental convertible top repair. We've ordered original Bentley items and properly installed them. The first step – remove the old convertible top and replace the headliner. Do not try to do it by yourself! The work was finished by experienced specialists in our auto upholstery. After our works, Bentley Continental has a great brand new original convertible top and headliner.
Bentley Continental GT Interior Repair
This video is about another luxury Bentley Continental coupe with convertible top 2006 year of production. How to repair your Bentley GTC interior, we'll show right now. We have to repair damaged driver seat leather upholstery and fix the rear window gap. It looks easy, but actually it is very hard work and should be doing with the specialist with experience.
Bentley Headliner Replacement Video
Feel free to watch some most popular videos from our auto upholstery. In this video, we renewed old interior upholstery, replace the headliner for a better view of this Bentley Continental GTC. We also can do it with your car for the best price.
Frequently asked questions (FAQ)
How much does Bentley interior repair cost?
It depends on vehicle model and year. I will provide you with a 100% free estimate – call 310-435-8417.
How long does it take to restore a Bentley?
The complete interior may take 1-2 months. If you want to replace leather covers or convertible top it usually takes 2-3 full days.
What kind of materials do you have?
We can do an original or custom way. It depends on your budget. We will show you many catalogs with the materials we have.
Could you repair only a bottom part of seat upholstery?
Yes, we can replace damaged leather parts. 
Should I drop off my Bentley at your shop?
If you can't find the answer what you're looking, please Contact Us.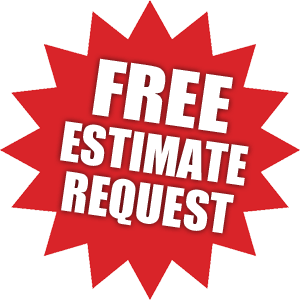 Business Adress
5242 Washington Blvd, Los Angeles, CA 90016
Business Hours
M-F 8:00 AM – 6:00 PM Sat 8:00 AM – 1:00 PM