Car Console and Dashboard Repair in Los Angeles
Cars with more than ten years old, has the same problem as classic cars, dashboard panel starts cracking and dashes upholstery coming up. We can help you with fixing common issues with the vehicle dashboard and consoles. Best Way Auto Upholstery shop would help you with:
Restoration classic dashboard and console.

Repair cracked dashboards and consoles.

Recovering dash with leather, vinyl, etc..

Wrapping consoles and glove boxes.

Custom dashboard for cars.

Fixing dash upholstery scratches and tears.

Spray it in the original color, refresh upholstery.

Replacement speakers and its covers.
Repair Cracked Dashboard Upholstery
If you want to repair auto interior dashboard upholstery or fix some cracks on it, please do not try to do it by yourself. Repair dash requires skills and experience, tools, and materials. To do it right, we have to take out the dashboard panel and trim, disconnect a lot of wires and electronics. In some cases, quickly remove the windshield to fix dash cracks. The next step is filling cracks with special material, then spray it.
Another way is the replacement dashboard upholstery. It costs more time and money, but you will get a new recovered dash with a warranty. We've done more than hundreds of recovering dashes and interior consoles for cars as Rolls Royce, Bentley, Jaguar, Ferrari, Aston Martin, Porsche etc.
In addition, we provide classic dashboard restoration, but it's a challenging procedure. The original part costs too much, had better repair, and recovering the original factory dash board to save time and money. If some trim parts are broken or missing, we are taking care of and order a new one.
Custom Dashboard and Console for Your Car
Furthermore, we can do custom dashboard upholstery, with any material as leather, vinyl, or fabric. Also, you could choose style and shape, type of stitches, etc. In the same way, we can wrap any auto interior console. For more information, call us or visit our shop.
Frequently asked questions (FAQ)
How much does it cost to reupholster a car dash?
It depends on a vehicle model and year, kind of material. For free estimate – call 310-435-8417.
How much does dashboard repair cost?
It depends on a problem with your dashboard upholstery. For free estimate – call 310-435-8417.
How long does it take to recover a car dashboard?
It takes 2-3 days to recover the dashboard. Minor repairs as fix damages and cracks will take a half-day.
What kind of materials do you use?
We have a lot of automotive materials. We can cover the dashboard with an original one, but if you'd like, we can do custom. So, you can choose a material, color, and style of stitches, etc.
Can you recover just a part of my dash?
Yes, we can. If a car dashboard isn't one solid piece, we could recover or repair only the damaged part.
Should I drop off my car in your shop?
Yes, you should. Also, you might bring your console or dashboard, in this case, we don't need to hold your car.
If you can't find the answer what you're looking for about recovering dash and consoles in Los Angeles, please
Contact Us
.
Business Cell Phone
310-435-8417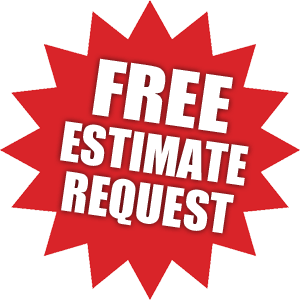 Business Adress
5242 Washington Blvd, Los Angeles, CA 90016
Business Hours
M-F 8:00 AM – 5:00 PM
Sat 8:00 AM – 1:00 PM