Motorcycle Upholstery Shop in Los Angeles
Besides auto upholstery, we're one of the most popular motorcycle upholstery shop in Los Angeles. You should pay attention and care about your motorbike seat. Whereas your care, a time comes and you might find some of the common motorbike upholstery problems:
motorcycle seat upholstery cracked;

motorcycle seat foam loses shape;

color has worn away from regular use;

vinyl cover has tears and scratches;

stitches start come apart.
When you have one of them, it makes your ride uncomfortable. Don't wait, visit our shop and we will fix it. We specialize in reupholstering motorcycle seats as Harley Davidson, Yamaha, Honda, Suzuki, and Kawasaki, etc. We do next seat style: sports seats, chopper and cruiser, touring, and dirt bikes.
Motorcycle Seat Repair & Foam Restoration
We didn't recommend to buy motorcycle seat cover online because you might not be able to install it, and you could order the wrong size. One more argument why you shouldn't do that, it's foam. It is a specially shaped foam under the seat cover, and probably, you need to rebuild it as well.
As well as recover, we are making reshape motorcycle seat foam. We have different kinds of foam for the seats, so you might choose motorcycle foam whatever you like. After reshaping, your motorcycle seats will get the original contour and style. Also, we might add more or less foam and restyle any motorcycle seat foam.
Custom Motorcycle Seats
We provide custom upholstery for motorcycle, snowmobile, or jet ski seats. You can choose any upholstery material (exotic leather or marine vinyl), any color or style of stitches and trim for motorcycle seats. We might add a unique diamond or waffle style stitches, double stitches, or it could be just a plain vinyl seat. Even hard to do Harley Davidson custom seats look awesome after recovering and foam rebuilt..
Frequently asked questions (FAQ)
How much does custom motorcycle upholstery cost?
We have to take a look at the seat. Also, you have to accurately tell us how do you want to customize motorcycle seats: choose a material, color of stitches, diamond or waffle style, etc. Get a free estimate – call 310-435-8417.
Can you replace and reshape foam for moto seat?
Yes, we can. We can replace old foam and reshape motorcycle seat as well as you want.
How long will it take to repair my motorbike seat?
It will take 1-2 full days, but if you'd like change design to custom, it could take a little bit more time.
What kind of materials do you use?
We have a lot of motorcycle materials with more than 100 different colors: vinyl, leather, fabric, etc.
Shall I drop off my bike in your shop?
If you can bring only a seat, tou shalln't.
If you can't find the answer what you're looking for about repair or reupholster motorcycle seat in Los Angeles, please
Contact Us
.
Business Cell Phone
310-435-8417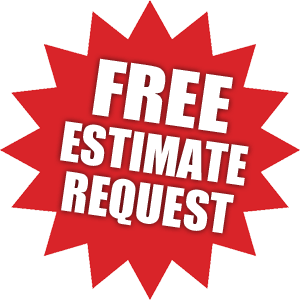 Business Adress
5242 Washington Blvd, Los Angeles, CA 90016
Business Hours
M-F 8:00 AM – 5:00 PM
Sat 8:00 AM – 1:00 PM