Boat and Marine Upholstery Repair in Los Angeles
We are a professional marine upholstery shop in Los Angeles that focuses on the restoration and repair boat seats, pontoon cushions, yacht seat covers, and jet ski upholstery. It doesn't matter what kind of upholstery do you have: leather, vinyl, fabric, or canvas – the effect of the sun and wind, sometimes water, frequent use of interior, wear out and lose their original look.
Very often, marine upholstery can't resist mold and mildew, and one day you feel this odor. In this case, you need a specialist to fix it. We recommend checking your boat seats and cushions for any mold regularly. If you aren't able to clean it, it had better replace boat cushion covers in a professional shop.
We provide next boat upholstery services to fix your problem:
full boat interior restoration;

replacement boat upholstery;

repair and replace pontoon seats, cushions upholstery;

recovering watercraft seats in leather, canvas, vinyl or fabric;

refurbish and paint cushion covers, chairs, panels.
For boat and marine upholstery, we use only high-quality mold resistance material. Besides it, some yachts and jet skis, watercrafts require a special sports vinyl. We have more than hundreds of marine's vinyl and canvas material for your choice.
Marine and Boat Interior Restoration
Would you like to do full boat interior restoration or just refurbish seats or cushions upholstery? We can make the interior of your boat new, like it was original. Firstly, we have to remove seats, cushions, and all parts of the interior for reupholstering. Then, we should prepare it for replacement. In addition to boat interior restoration, we often added replacement cushion foam to fix shrinks and get a new shape. Also, we might do custom boat interior: the color of leather, vinyl, canvas or fabric, style of stitches, quality of foam – it's up to you.
Frequently asked questions (FAQ)
How much does it cost to repair boat upholstery?
It depends on a type of service, a condition of boat upholstery, and kind of material. For free estimate – call 310-435-8417.
How long does it take to replace marine upholstery?
It depends on the kind of services you are looking for. If you want to restore the full boat interior, it might take a few weeks. Nonetheless, repair cushions or seat upholstery might take 1-2 days.
What kind of materials do you have?
We have different kinds of special boat vinyl, canvas, fabric, and leather. Furthermore, we use only high-quality materials for boat upholstery.
How can I bring my boat cushions to your shop?
You ca drop off your seats and cushions at our shop. When we finish it, we will call you back.
Do you replace any boat upholstery?
Yes, we do. There are two ways of replacement: original and custom.
If you can't find the answer what you're looking for about repair or replace boat and marine upholstery in Los Angeles, please
Contact Us
.
Business Cell Phone
310-435-8417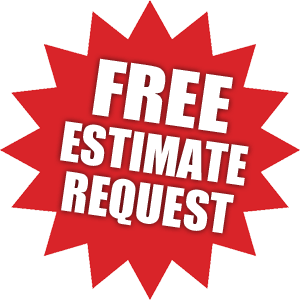 Business Adress
5242 Washington Blvd, Los Angeles, CA 90016
Business Hours
M-F 8:00 AM – 5:00 PM
Sat 8:00 AM – 1:00 PM